Brazilian Experience, or simply "BE", is an educational and tourism organization specialized in creating once-in-a-lifetime experiences for foreigners visiting Brazil, providing a safe environment with full support to meet your needs.
We believe that living abroad is a unique opportunity to access and advance cultural understanding, inspiring mutual respect and personal growth.
Meet the team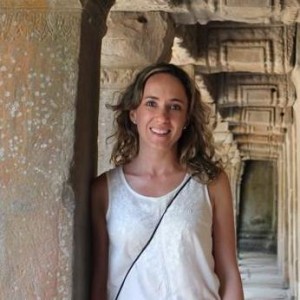 Rafaela Rolim, Director
I´ve been working in the field of cultural exchange since 2006 and started Brazilian Experience in 2009 due to my passion for Brazil and for travelling the world and meeting new cultures.
I´m responsible for the operational department, researching for new partnerships and innovative programs.
It all started when I was an international student myself in the US during High School. Later during university I went for an internship in France and also studied Spanish in Barcelona, Spain. Those experiences had shaped my life.
In the past years I´ve visited over 25 different countries in 4 different continents for work and leisure. I collect magnets of all the cities I visit. My fridge is full of memories and helps me remind of my goals.
Brazil is really diverse and has a lot to offer for visitors. But I believe the highlight is still our people, how welcoming and hospitable we are.
I truly believe that living abroad is a unique opportunity of cultural understanding, inspiring mutual respect, and personal growth. And that´s what enchants me on my work. I´m always searching for new ways of making our programs more impactful to build global citizens.
---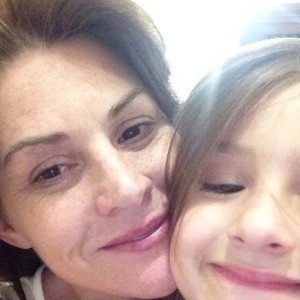 Renata, Local Coordinator, Rio de Janeiro
I have been working for BE since 2010 and I am responsible for all the support given to the international volunteers in Rio de Janeiro. Not only choosing the best host family, but also organizing their airport pick up, providing the first orientation and weekly support.
It's hard to say what I like most about my job, but I feel very proud showing my country to people that are interested in learning and helping. My favourite thing at work has been all the good friends that I made and seeing people fall in love with my country.
I also love inviting the volunteers to come to my house to try my specialty, Feijoada, a typical Brazilian dish. I am not afraid to say… but I am a pretty good cook!
My best advice to international students visiting our country would be to find out the joy of living that Brazilian people have, and take some of the Brazilian way home.
---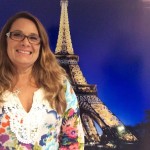 Sylvia Guazzelli, Local Coordinator, Florianópolis
I have started working with BE recently and my responsibility is to take care of the exchange program students' needs. I'm originally from São Paulo and I'm still exploring Florianópolis. I have been a host family before and i loved the experience. I'm passionate about knowing different cultures.
I have lived in Switzerland, Germany and the United states and I believe this experience has increased my curiosity and pleasure to know different cultures. There is always a new perspective and something new to be learned and enjoyed.
Meeting people and sharing ideas and experiences are things I really enjoy doing.
As a hobby I like cooking, hiking and walking with my dogs.
---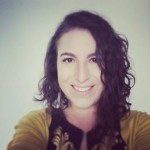 Thaís França Naldi, Local Coordinator, Curitiba
The list of countries that I have visited still short, but the friends that I made through all these years working with cultural exchange are the richest things for me.
My curiosity and love for different cultures began when I lived in the US for a year during my High School, but Brazilian Experience has always been a big part of this passion.
At first, my family hosted two American guys that came to Curitiba through BE, then I was an intern for a short period by an invitation of Rafaela and now that I just graduated I'm back to support the exchange students in Curitiba, help on the arraignment of  internship placements and also with the agency communications.
---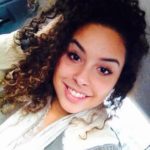 Sarah Arruda Queiroz, social communication, Curitiba. 
I started working at BE in 2017 with the agency's marketing, but I have been inspired by the intercultural work since 2016 while I was working with an exchange students group and also because of some travelling I've done in 2015 through Europe.
Those experiences showed me how important is to maintain intercultural relations and how they can open people's perspectives to the world. That's why I believed in BE's work and how this kind of activity can help to create a better and more tolerant society.
I look up for BE, because is a place that works with a purpose and is a really nice institution to work as well.