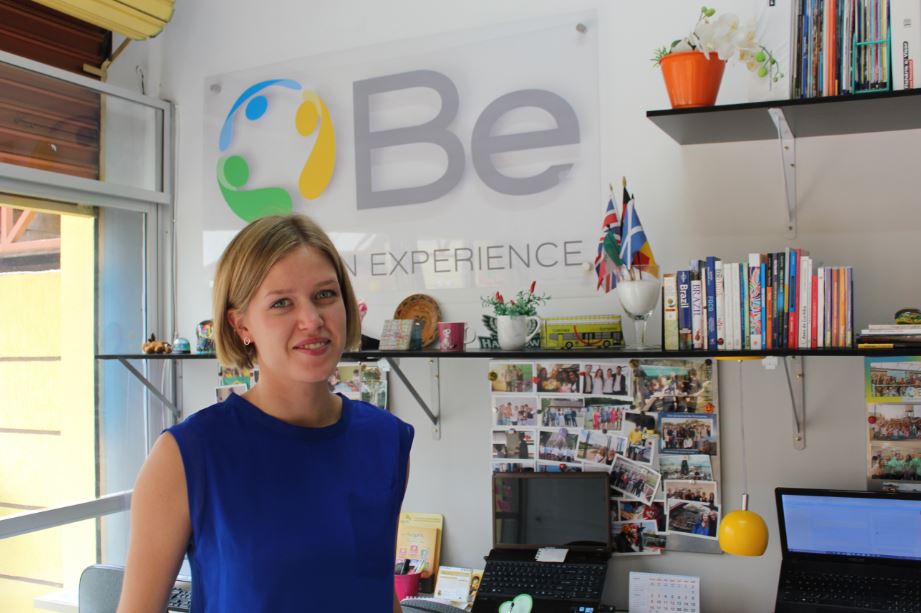 We recently received the Finnish Anna Koskinen. She is an Architecture student who has dreamed about doing an internship in Latin America. Since Anna is just about to finish her studies, she decided that it would be a great idea to intern in Curitiba, a city that is an example for the world when it comes to sustainable designed cities. She will be an intern at Voltoragui, a architecture and planning company based in Curitiba.
We met Anna to know more about her first impressions about Brazil. Here you can check our interview with the student:
Be: Why did you choose to come to Brazil for an exchange program?
 As I am in the end of my studies, I felt that I want to experience something totally different regarding my studies. An internship abroad is a good way to contribute to my goals in professional life. Architecture is thought very differently in different countries, so I want to see how it is here.
Be: What is the main reason you choose to go on exchange?
I am really excited. I am really looking forward to start this internship. I am also a bit worried if I am what they expect. I arrived only a few days ago so I think I also feel a bit confused about everything, even though I am very happy to finally be here.
Be: What are your goals with this experience? If we met at the end of your stay, which achievements would you like to tell your friends you had.
I'm very interested in different cultures and learning about them. I think that Brazil and it's culture is very different from mine, so that is one of the reasons I wanted to come to Brazil. To my knowledge, Brazil is a melting pot of different cultures so it will have a lot to offer. Travelling around the country is also something that I'm interest doing.
Be: How do you feel today that you are starting this experience? Can you describe your feelings?
I'm determinate to learn Portuguese. I also hope to make many friends, both local and international and have some experiences I will never forget. I also hope I will learn skills as an architect and have wider perspective on things. I hope to see both pros and cons of this country and learn how people live here.