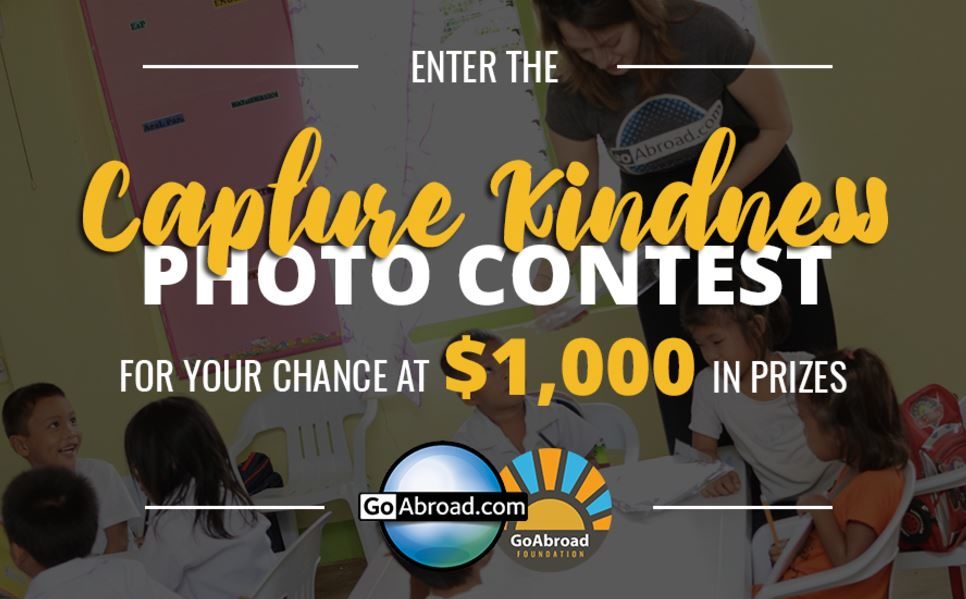 Our partner, GoAbroad, started the Capture Kindness Photo Contest this week!
They are offering the opportunity to fund your next adventure and also give way $500 to donate to the charity of your choice!
You just need to share a genuine illustration of kindness at home or abroad and inspire others to believe in the power of meaningful travel. In return, they'll help you fund your next adventure.
For more information, check their post on www.goabroad.com