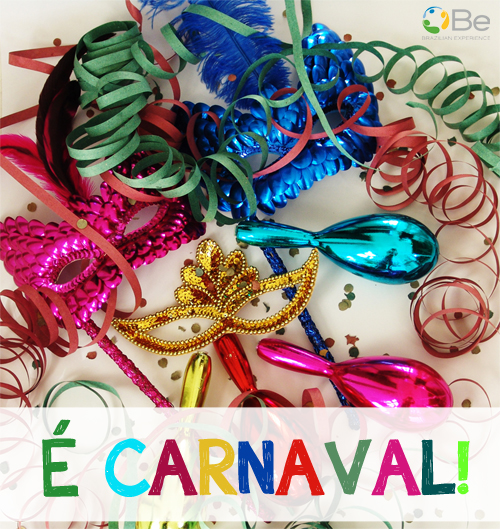 It is time for one of Brazil's biggest celebrations: Carnaval!
Everybody gets excited and wants to have a great time, so here are five tips to help you enjoy this awesome party:
1) Keep hydrated: Summer in Brazil can get very warm, so to keep your body healthy throughout the entire holiday, don't forget to drink a lot of water while you party with your friends!
2) Wear sunscreen: If you are going to enjoy Carnaval on the streets during the day, remember to wear sunscreen. It is important to use it even if it is cloudy, since the UV rays can still reach your skin.
3) Keep your money and ID in your front pocket: So you don't have any bad surprises, always keep your ID and money in your front pocket. That way, it is harder to lose them or get stolen (unfortunately some people do take advantadge of the big crowds to pickpocket the distracted ones).
4) Set up a meeting point with your friends: It's easy to get lost through the crowd, so before everything, talk to your friends and decide on a meeting point in case you can't find each other during the party.
5) HAVE FUN! Above everything, Carnaval is a time to forget your problems and have fun with friends! So enjoy this holiday and take time to meet new people and learn more about Brazilian culture!