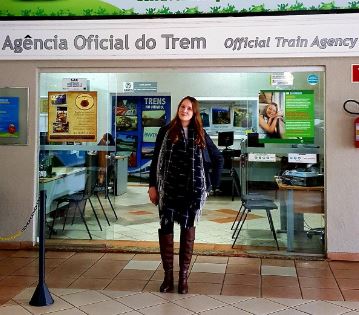 Sanna Ojaniemi is one of the exchange students that arrived in June for an internship here in Brazil in one of our partner institution. She is originally from Finland and studies Hospitality Management and Tourism in Lapland University of Applied Sciences.
Sanna lived one year in Brazil before, specifically in the city of Porto Alegre and mentioned that our culture and lifestyle has a special place in her heart, which was one of the reasons why she chose Brazil for an exchange again, as well as to improve her Portuguese.
She is currently interning at BWT – Best Way Trips Agência de Viagens e Turismo, a company that works with a diversity of services in the tourism field. We hope that Sanna have a great experience here and achieves her goals until the end of the program!