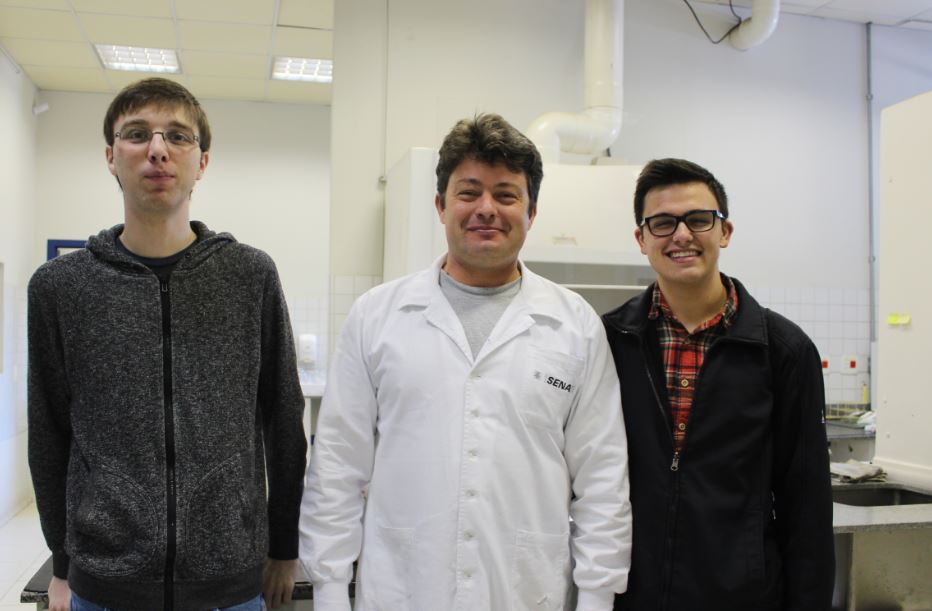 Ian and Spenser are two of the students from Texas Tech University that arrived in June for an internship here in Brazil. They are interning at the technological institute SENAI CIC in the area of Chemical and Environmental Engineering.
One of the things they mentioned at our arrival orientation, was that they were really excited to start this experience, because none of them knew much about our country and both of them wanted to try a new culture. Spenser said that he wanted to come to a country that he knew it would have nice people. At our midterm evaluation he told us that he was very surprised of how kind people could be with a foreigner here.
The work that the boys are developing at SENAI is mainly executed at the labs of chromatography and spectrometry where they have access to soil, air and water samples. The internship will help them to get graduated and also to give them experience on their study field. We wish them a great experience and a lot of learning during their time here.