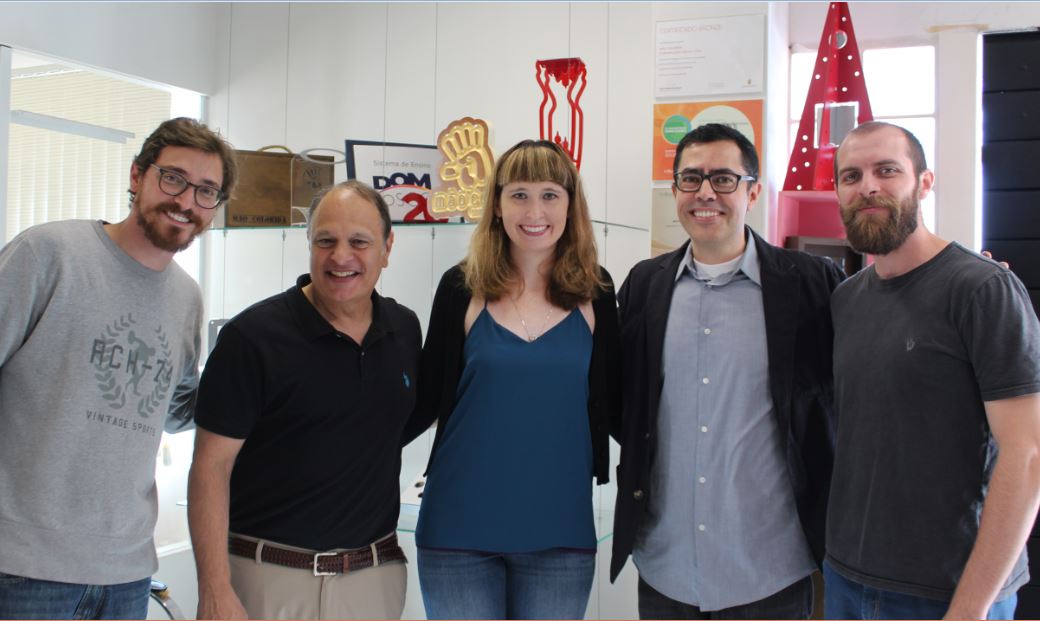 Jessica is one of the Texas Tech University students that arrived last month for an internship here in Brazil. She is interning in the Mechanical Engineering area at Mão Colorida – a company that develops solutions with design + engineering, for new or existing sales points.

Mão Colorida is a very dynamic company, that seeks for innovation in the technological field. It works with sales point market since 1996 and it's well known as a great company in their working area, for us is an honor to be partner with this kind of institution!

This is Jessica's first job experience, so for her it has been a real learning period. She is being able to learn how a company works, how to use her abilities from college on the projects and also improving her soft skills. We hope that Jessica can benefit herself from this experience and we wish her success in her activities.