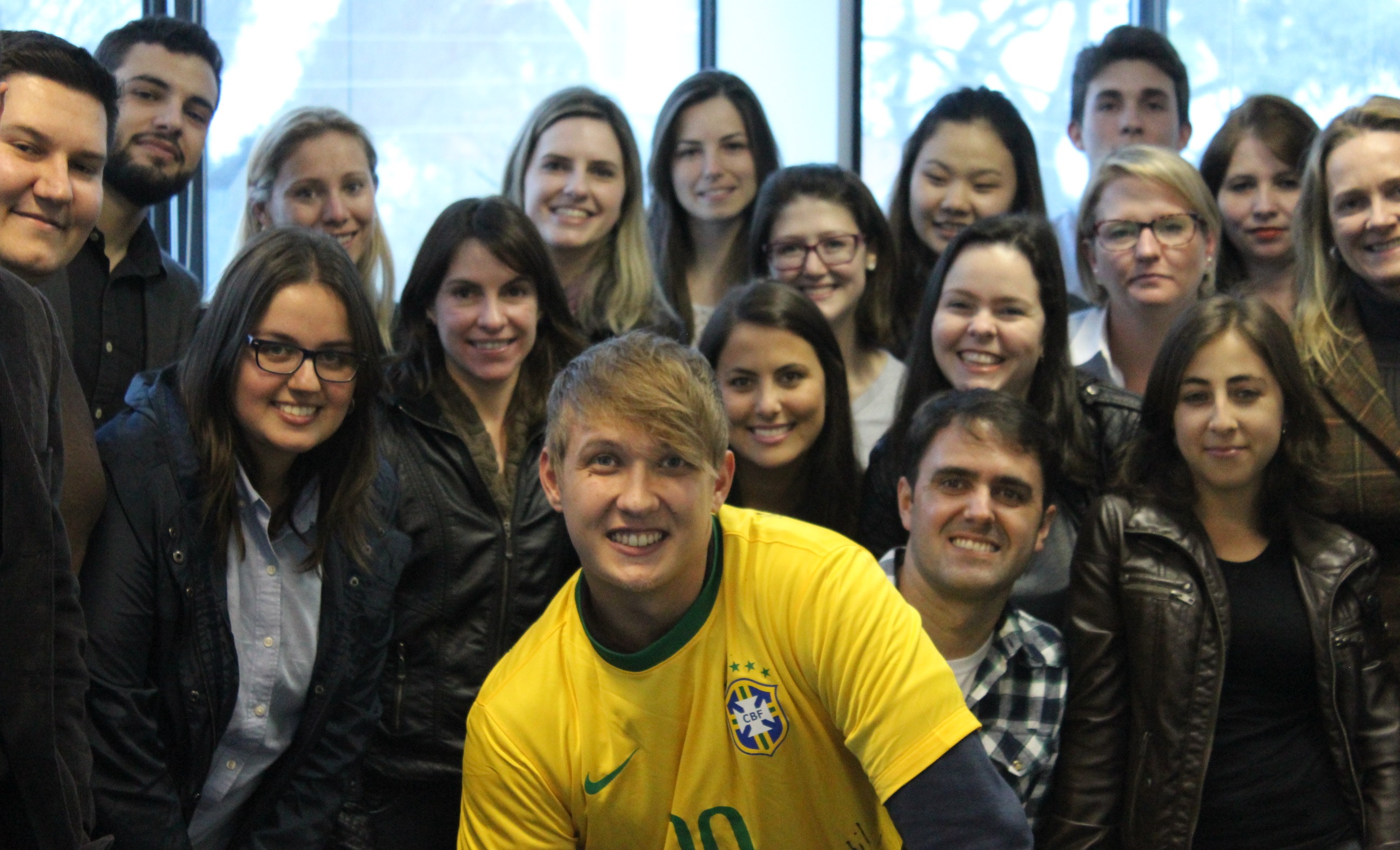 Maximilian Lindgren is a 22 years old Finnish student of Business and Management. He did a 3 months internship at  RSM Brazil, an audit, tax and advisory company. During his internship at the company, Maximilian developed lists and spreadsheets. The company was very happy with Maximilian and now they are willing to receive even more exchange students. In this interview Maximilian shares with us his experience here in Brazil. Check it out:
Be: What did you learn with this experience?
From this experience I learned that taking risks ultimately pays off. Whether it helps you achieve your goal or simply helps you grow as a person, risk taking is the foundation for development.
Be: What changes did you notice on yourself?
I noticed a boost in confidence and overall change in attitude towards cultures and formalities different from my own.
Be: What has the experience added to your resume?
This experience provided me with invaluable work experience both in terms of skill and employability. Working abroad has given me a head start on many others in similar positions wishing to work in the same industry.
Be: What did you like most about your project/internship?
At my internship I was welcomed warmly and managed to make friends quickly. The atmosphere at work was very much to my liking as the attitudes of people were much more relaxed to what I was traditionally used to in the UK, however work always came first. This mix of a skilled and dedicated workforce with fun and outgoing personalities is something I wish to bring back to my own culture.
Be: Would you come back to Brazil? What motivates you?
I would definitely come back to brazil. Unfortunately during my stay there I did not get to travel as much as I would have wanted. I would very much like to see different parts of Brazil.
Be: Which advise would you give for students willing to join the same experience?
I would advise newcomers to take everything with a pinch of salt and to be open towards everything. Your experience is what you make it to be.
Be: What was the highlight of your experience in Brazil?
The highlight of my trip can't be classified as one event or thing. It's more the gradual succession of events and the learning that comes with it, allowing you to integrate more into the society and further enjoy the people, the culture, and the place.
Be: Would you recommend this program/experience?
I would highly recommend this program to anyone willing to take a risk and find out what the world has to offer.
Be: A word or a sentence in Portuguese to summarize your experience.
Muito Legal.
We also asked one of RSM's consultants to ask about Maximilian's internship at the company. You can watch the video here: Brazilian Experience: Maximilian's internship at RSM Brazil