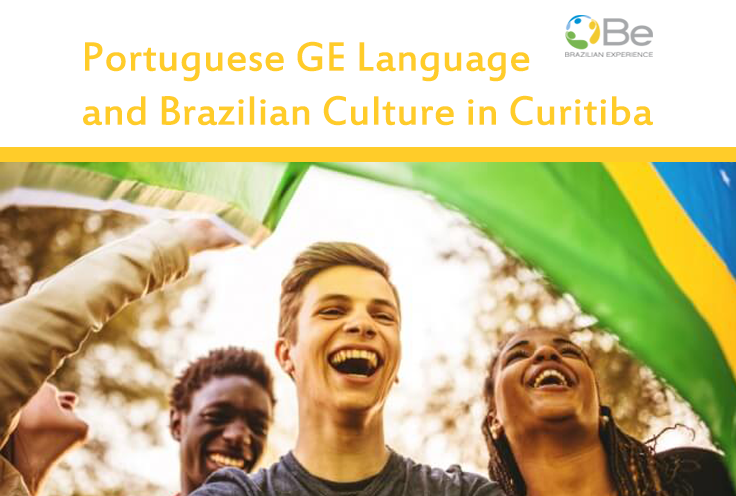 Brazilian Experience is offering a semester of cultural immersion in partnership with Ohio State University and the Federal University of Paraná, in Curitiba, Brazil.
Not only are the two universities partners, but Columbus and Curitiba are sister cities. In 2014 the two mayors signed a partnership of cooperation in different subjects, such as: innovation, sustainability, mobility, education, culture, urban planning and research.
Program length: Jan 15th, to Jun 22nd, 2018.
Application deadline: October 10th, 2017.

This program allows students to complete their GE requirement in foreign language in one semester.
The Federal University of Paraná (UFPR) is the oldest university in Brazil. In 2012, it celebrated 100 years of existence. The institution offers 113 graduation courses, 68 masters, 43 doctorate and 62 specialization programs, in various fields, in addition to medical residencies, technical courses and distance learning, with approximately 40,000 students.
Start date: January 14th, 2018
End date: June 22nd, 2018
Program length: 23 weeks
Emergency Portuguese + Celin and UFPR Campus Orientation 
January 15th – 18th: Emergency Portuguese – Tuesday to Friday – 3 hours/day, 9am-12pm, total of 12 hours
Regular courses
January 15th – March 13th: Monday to Friday – 3 hours/day, from 2-5pm, total of 90 hours, 6 credits
February 19th – 23rd: Celin and UFPR Campus Orientation – Tuesday to Friday – 3 hours/day of orientation, total of 12h
March 22nd – May 15th: Monday to Friday – 3 hours/day, from 2-5pm, total of 90 hours, 6 credits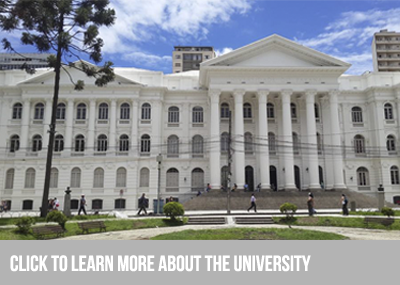 February 26th – June 22nd*: 3 hours a week, total of 45 hours, 3 credits each course.
Geography Department: Geography and cultures of Brazil – an introductory course
Tourism Department: Brazilian Tourism and Culture
Holidays and Recesses
Carnival: February 12th, – February 16th
Easter: March 30th
Labor Day: April 30th and May 1st
Corpus Christi: May 31st and June 1st
School breaks
March 14th – March 21st
April 23rd – April 27th CELPE-BRAS (Celin is a proctoring center for the Portuguese as a Foreign Language Proficiency Exam – CELPE-BRAS.)
*Course calendar and fees are subject to alterations

Requirements: University students should be mature, responsible, flexible and adaptable. Students must have a 2.7 cumulative GPA, 3.0 Portuguese GPA (if applicable) and no Portuguese language credit (OPTION 1) or completion of Portuguese 1101 or 5501 (OPTION 2).
Application deadline: October 1st, 2017, through completion of  both  Ohio State Education Abroad Application and Brazilian Experience online application form.
Inclusions
Airport pick-up on arrival
Intercultural orientation
Cultural activities with other exchange students
Monthly follow up meetings for reflection and coaching
Registration at the Federal Police (mandatory for student visa holders)
Full-time support from Brazilian Experience
Homestay placement includes
Search for accommodation. Home stays are individually interviewed and inspected by Brazilian Experience
Breakfast and dinner provided by the host family
One day Excursions
City Tour in Curitiba
Bike Tour
Wine and cheese tasting in Santa Felicidade
Largo da Ordem Open air market
Eye Museum
Train trip to Morretes
Not included
Flight tickets
Visa fees
Travel insurance (mandatory)
Personal expenses

Program fee: US$ 7510*
*The fees in USD are subject to change in case of abrupt currency oscillations. Those fees will be converted to BRL on the invoice date using the USD tourism conversion rate.
Payment schedule
As soon as we receive the student application we will send a US$ 150 invoice correspondent to an enrollment fee. This fee aims to assure the student commitment to the program and to cover the initial administrative costs of finding a suitable home stay for the candidate. This fee will not be refunded in case of cancellation or visa denial.
Upon homestay confirmation acceptance: program balance payment through PayPal due on January 6th.
Cancellation Policy
The following cancellation fees apply to the student:
1.1. Cancellations before arrival
1.1.1. Cancellation before placement: US$ 150
1.1.2. Cancellation after placement or visa denial: US$ 480
1.2. Cancellations after arrival: Once a Program has commenced, there will be no refund in case of cancellation.

Step 1 – Complete both  Ohio State Education Abroad Application and Brazilian Experience online application form and attach: copy of passport identification page and one picture of yourself. If applying for volunteer position: resume, cover letter. Once we receive applications and approve it our financial department sends an invoice through PayPal system, so students can pay using their credit card. The amount is converted to our local currency using the tourism conversion rate. Application process within Brazilian Experience
Step 2 – Pay US$150 non refundable deposit (deductible from support fee)
Step 3 – We will look for a homestay placement. The placement sheet will be sent directly to the student.
Step 4 – Celin will provide the visa documents to each student individually. Submit your visa documents to the nearest Brazilian consulate and receive your "temporary visa IV".
Step 5 – Pay program balance.
Step 6 – Book your flights and prepare for a career lift off!