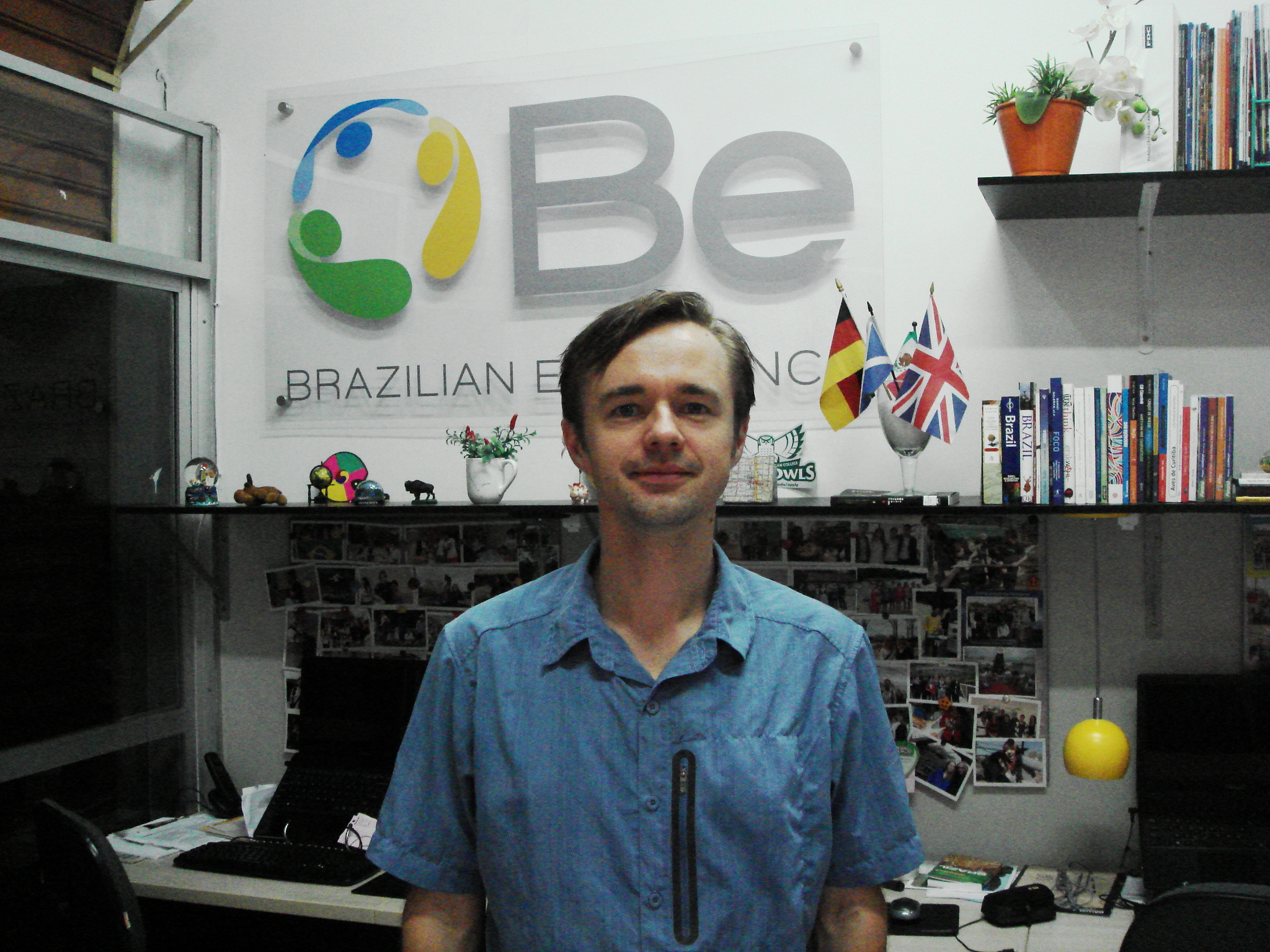 Johan is Finnish Master in Computer Science with emphasis in Education, he has been working abroad in countries like Ukraine, Spain, Sweden, Mexico and Denmark. In Finland, he work as a project leader in a Nordic organization within the social and welfare sector, providing education for personnel working with deaf blind people, as well as other disability fields in the organization. Here in Brazil he will do an internship at "Jaentendi", a company of education intelligence who develop video-training for companies, provides professional training  and acknowledgement through their online platform. Some of their clients are: Facop, Keune, Walmart, Beleza Pura and Tecnologys. The company also has one field for those high school students who will take the college-prep exams!
Check it out, our interview with Johan:
 1- Why did you choose to come to Brazil for an exchange program?
To get to know a new country, culture and language. To learn from the experience and hopefully also to contribute.
2- What is the main reason you choose to intern?
To get enrolled in the local community, to get an experience different from just regular travelling.
3- What are your goals with this experience? If we met at the end of your stay, which achievements would you like to tell your friends you had?
To learn and to contribute. To get new views and perspectives by getting the possibility to be a part of a working environment something that would be difficult to set up on my own in a foreigner environment.
4- How do you feel today that you are starting this experience? Can you describe your feelings?
I feel very fortunate to do the internship in a field that's actually connected closely to my own studies and field of expertise, e-learning and the use of information technology within education. Excited to get to know the Portuguese language.
Tags:
be
,
brazil
,
brazilianculture
,
brazilianexperience
,
brazilianportuguese
,
culture
,
cultureexchange
,
curitiba
,
exchangestudent
,
exchangestudent homestay
,
experience
,
explore
,
fun
,
funinbrazil
,
intercambio
,
internshipabroad
,
internshipinbrazil
,
learn
,
learnportuguese
,
portuguese
,
socialtravel
,
travel
,
travelabroad
,
traveltolearn
,
work