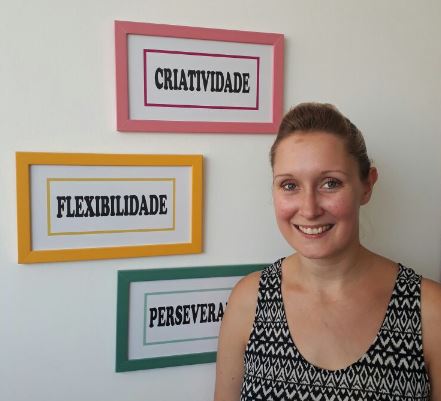 Svenja Groepper is our new volunteer from Germany, she is going to volunteer as an English tutor at our partner ELO Apoio Social e Ambiental. This is the first time Svenja participate of a volunteer program.
Check it out her expectations for it!
BE: Why did you choose to come to Brazil for an exchange program?
Because I am very interested in the Brazilian culture. I want to get to know people from Brazil to understand the differences in the German culture. I think, that I can learn a lot in Curitiba. My aim is to adapt to the "Brazilian way of life".
Curitiba is a very interesting city with lots of different cultures. During the volunteering program, I'd love to get in contact with as many Brazilian people possible.
BE: How do you feel today that you are starting this experience? Can you describe your feelings? What are your expectations for the program?
Today I am very excited about my next six weeks. I am really looking forward to this "Brazilian challenge." At the moment I am also a little bit afraid because I have to improve my actual Portuguese. But I am sure, that the people I get to know here in Curitiba will support me.
Hopefully, it will be a great experience to work with the teenagers in my English-classes. On top of this, I'd love to get to know many other Brazilians and volunteers/interns.