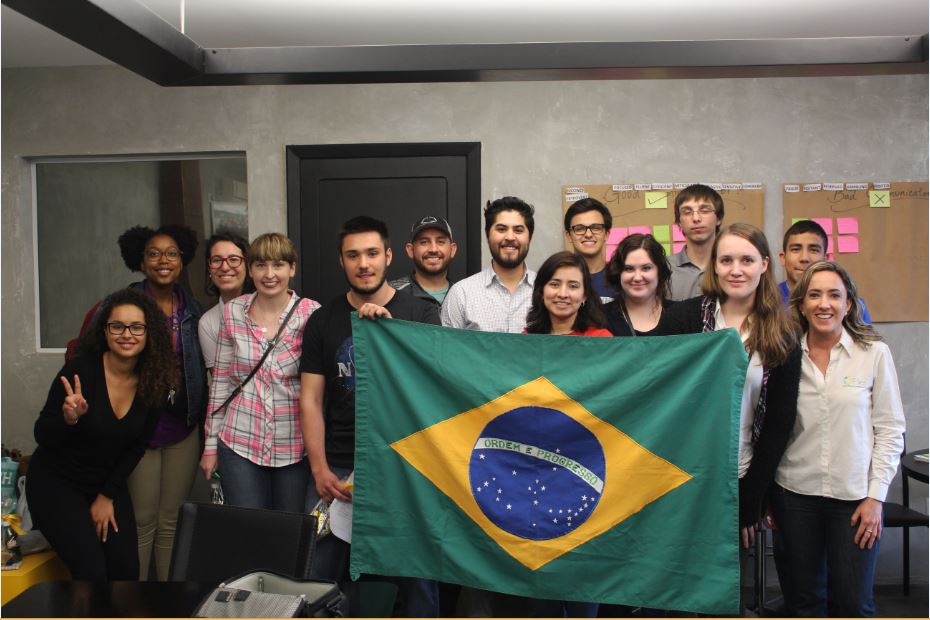 This week we received the Texas Tech University students in Brazil for our internship program. The students have been showing a lot of enthusiasm and excitement about the experience of being immersed in Brazilian culture and work environment, a great opportunity to improve both technical and soft skills.
The internship program is a chance for students to actually experiment what it will be required from them in a foreign company, it's a chance to share their habits and to learn how others work as well, "a great opportunity to built my resume" said Eduardo, one of the interns that will work at LACTEC, a Research Institute that works with technological services, consulting and training in a wide range of segments, one of our partner institutions in Brazil.
Haileigh, another intern, mentioned that she wanted the chance to learn a new culture as well as gain experience in her chosen field, computer engineering, and she was very happy to start at LACTEC.
All of the students arrived with an open mind to experience our country and showed readiness to get the jobs started. Besides working on a Brazilian organization, the students are placed in host families, aiming for a deeper immersion in our culture.
Getting to know our lifestyle is considered an important aspect of the program, not only for the students but for us from BE as well. Bobbie, the third intern from Lactec, even mentioned that one of the reasons why she has chosen this program was because she was going to gain an experience she wouldn't be able in the USA, because of the differences she will be exposed in here.
The interns have already started their work at Lactec, and they were very well welcomed in the organization, as well as at BE. They are looking forward for new projects, expect to get a lot of technical work and at the end of the program being able to communicate a least a bit in portuguese. It will be a great time for TTU students in the working aspect. We look forward to hear their stories in the next couple of weeks!