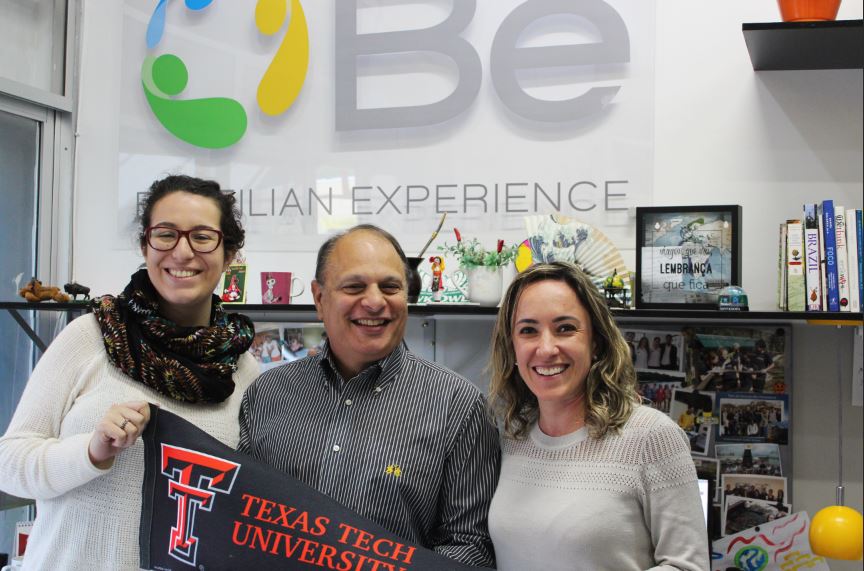 Last week we had a really special visit from Texas, Mr. George Spoth, the Executive Associate Dean for International Programs at Texas Tech University. Located in Lubbock, TX, TTU is an important university in the US, with 36 thousand students. The Edward E. Whitacre Jr. College of Engineering requires their undergraduate students to take part on a study abroad program for at least 6 weeks in order to graduate and BE is responsible to organize their internship program in Brazil. George came to Brazil to visit TTU students and to learn more about our partner Institutions.
In Curitiba we visited seven Institutions on total, among them Lactec and Senai, which have engineer students working on their labs. We also have a student placed at TETO, a NGO that works with the construction of houses for disadvantaged communities and Mão Colorida, a design plus engineering company that works with solutions for new or existing sales points. We also introduced Mr. Spoth to local universities which cooperate with BE. We visited PUCPR and UTFPR, aiming to extend this partnership to academic programs. George also visited the Instituto de Bioengenharia Erasto Gaertner, which is now hosting an intern from George Mason University, another student which is currently in Brazil through our program.
Mr. Spoth had the chance to visit the students´ work environment, learn more about their tasks and meet some of the directors of each institution. George mentioned he felt like he was the only client from BE, pointing it as one of the important qualities of our Company. Indeed, we always try to make our partners and students feel special.
It was a very pleasant week for BE and TTU, when we could actually connect the different ends of our network. This makes us really proud and grateful for what we do, opening doors for unique and transformational experiences. We had the chance to create real bounds and hope this partnership generate more successful histories along the next years.